Improving Your Towing Performance Is an Intermediate to Advanced Project for Most DIYers. Here's Everything You Need To Know To Get the Maximum Towing Performance at Home.
DIY Difficulty Level: Intermediate to advanced, depending on the upgrade(s)
Time Required: 1 hour or more, depending on the difficulty of the upgrade(s)
Tools & Materials:
Since parts are specific to the truck or SUV, use your vehicle make and model to determine the correct parts to order.
What Is Towing Capacity?
Manufacturers provide a towing capacity rating for every vehicle that specifies the maximum weight capacity a vehicle can legally and safely pull. A vehicle's towing capacity cannot be changed. When you plan to tow a trailer or RV with your truck, you need to know the trailer's weight and the vehicle's towing capacity. It's essential to determine if your truck or SUV can manage the total weight load for the safety of yourself and others. Before you tow a heavy item like a trailer or recreational vehicle (RV), research your vehicle's towing capacity to ensure it can safely tow the item based on its total weight, including any objects inside of it.
When you want to tow large items, you may be able to improve the performance of your truck or SUV by making some adjustments to your vehicle. However, the RV or trailer might be heavier than your vehicle's towing rating. In that case, you will have to either get a more capable tow vehicle or get a smaller trailer since it's unsafe and illegal to go beyond your vehicle's towing capacity.
Is It Safe To Drive Without Improving Towing Performance?
While towing is safe below weight capacities, it is also hard on a vehicle because it takes more engine effort to pull the additional weight. The towing vehicle also needs the ability to stop the increased load after it's in motion. Towing beyond a vehicle's capacity causes excess strain on the vehicle and an increased risk of accidents due to reduced handling capability. The vehicle might also require extensive repairs, show decreased brake performance, and be difficult to steer and drive.
Improving the vehicle's towing performance can allow you to pull more weight without damaging your vehicle or trailer. Based on the cost, the time required, and difficulty level, this job is worth trying at home. When you're towing an RV or trailer, don't exceed a vehicle's legal towing capacity. This could cause performance issues and safety risks, and void the vehicle's warranty.
When To Improve Towing Performance
You might have a heavy item, such as an RV, a pop-up camper, or a boat that you want to tow. Identify your towing capacity and determine the weight of the trailer you'll pull. Remember to estimate the weight of any items or equipment inside the trailer. If you're pulling close to capacity, your engine may struggle when accelerating or driving through hilly areas. You might be able to make modifications to improve your vehicle's towing performance if you keep your vehicle's maximum towing capacity in mind.
What Are Common Symptoms Indicating You May Be Able To Improve Towing Performance?
Engine strain when pulling a trailer
Poor vehicle performance and handling while towing
Reduced braking abilities when stopping during towing
Keep in Mind
Safety is one of the key priorities to consider when increasing towing capacity. You may be able to purchase a factory-installed upgrade that safely improves towing capacity, such as an upgraded hitch. If a factory upgrade isn't available, determine what improvements you need to make from the options below.
When you need to increase a vehicle's towing capacity significantly, purchasing a different truck to pull your trailer and meet your towing needs may be the best solution. Or, instead of replacing your truck, you may choose to replace the item you're towing with a lighter model. For example, you can replace a large RV with a smaller pop-up camper or purchase a smaller, lighter boat to keep the item's weight within the towing capacity of your vehicle.
How To Get the Maximum Towing Performance Out of Your Vehicle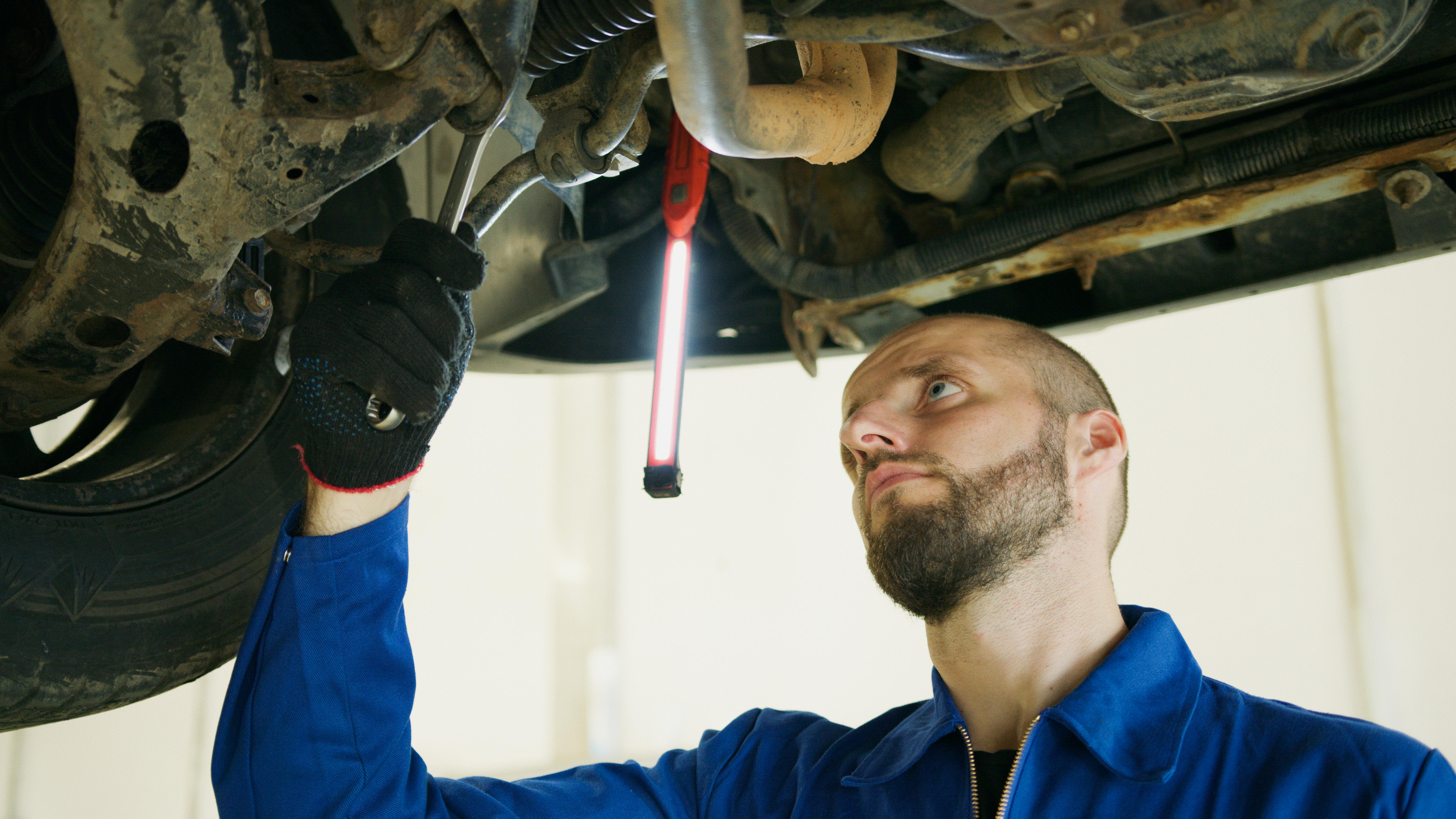 A vehicle's towing capacity is set by the manufacturer. If you need to tow an item weighing more than the manufacturer's maximum recommended capacity, you'll need to use another vehicle to tow the item safely. However, you may be able to perform several upgrades to your existing vehicle to help it tow more capably and smoothly. Here are some upgrades that may improve your vehicle's performance while towing:
Option 1: Replace the Hitch
Hitches have a class and weight capacity. If your truck towing capacity is 5,000 pounds, and your hitch's capacity is 2,500 pounds, the hitch can't safely pull loads over 2,500 pounds. Purchase a hitch with the correct tow capacity and follow the installation instructions to ensure the hitch attaches correctly to the truck's chassis. Replacing the hitch is generally a beginner to intermediate skill-level project, and new hitches come with detailed installation instructions. Some hitches simply bolt onto the frame, while others may require cutting or drilling to install properly.
Option 2: Improve the Brake System
Improving the brake system will allow your vehicle to handle additional stress and friction when towing. Upgrade brake pads and rotors to help your brakes work more efficiently and effectively while pulling heavy loads. You can also install a brake control system on the tow vehicle to transfer some of the brake duty onto the trailer's brakes. A better brake system can help your brakes last longer, perform better, and operate safely. Improving the brake system is a beginner to intermediate project on most vehicles.
Option 3: Upgrade Suspension System
Upgrade your vehicle's suspension system to distribute the trailer's weight evenly while towing a large item. Improving the suspension will also improve the truck's handling and performance. You can install heavy-duty springs or invest in an air suspension system. Upgrading the suspension system is an advanced project for most DIYers.
Still Need Help?
Want an expert mechanic on speed dial who can walk you through DIY repairs and answer any questions? Call the FIXD Mechanic Hotline for access to our Master Mechanics Monday-Friday, 8 a.m.-8 p.m.
Disclaimer: The guidelines in this article are general and not meant to replace instructions for your specific vehicle. Please consult your owner's manual, repair guide, or a professional before attempting repairs.
At FIXD, our mission is to make car ownership as simple, easy, and affordable as possible. Our research team utilizes the latest automotive data and insights to create tools and resources that help drivers get peace of mind and save money over the life of their car.