What Your 2021 Honda Civic Warranty Covers
Your warranty can help you save money on costly repairs, but it has some exclusions you should know about. This comprehensive 2021 Honda Civic warranty guide can help you determine what coverage you have. For example, does your warranty cover your Civic's powertrain, air conditioner, or paint? We can help you figure it out, as well as provide information about how long your warranty lasts. Here's a quick overview of the warranties Honda offers.
Warranty
Basic warranty
3 years or 36,000 miles
Powertrain warranty
5 years or 60,000 miles
Corrosion perforation warranty
5 years or unlimited miles
Air conditioning warranty
2 years or 24,000 miles
Battery warranty
8 years, 4 months or unlimited miles
Emissions warranty
3 years or 36,000 miles
8 years or 80,000 miles on some parts
Roadside assistance coverage
3 years or 36,000 miles
Please read on for more in-depth information about each warranty. If you have additional questions, check out our FAQ section at the bottom.
2021 Honda Civic Basic Warranty

The 2021 Honda Civic comes with a new vehicle limited warranty that's valid for the first three years of ownership or the first 36,000 miles, whichever comes first. Under this warranty, Honda will repair or replace defective parts resulting from material or manufacturing flaws. The new vehicle limited warranty does not cover:
Damage caused by everyday wear and tear
Car cleaning services
Adding fluids, unless they are necessary for a warranted repair
Window glass chips, cracks, or scratches
Cosmetic flaws and other minor exterior damage
Routine maintenance items such as brake pads or air filters
Tires
The new vehicle limited warranty also provides this additional coverage:
Key fob and remote batteries for the first six months of ownership
Wiper blade inserts for the first six months of ownership
Wheel balancing and alignment for the first year or first 12,000 miles
Air conditioner refrigerant for the first two years or first 24,000 miles
2021 Honda Civic Warranty Extensions Available Upon Car Purchase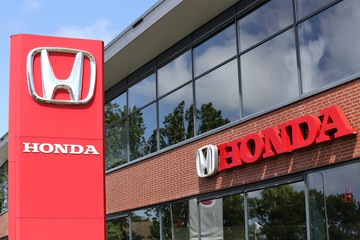 When you bought a 2021 Honda Civic, you could also purchase a Honda Care vehicle service contract (VSC) to extend your warranty coverage. Honda Care offers the following levels of coverage:
New vehicle coverage
Pre-owned vehicle coverage
Certified additional coverage
Powertrain coverage (pre-owned vehicles only)
The new vehicle, pre-owned vehicle, and certified additional service contracts cover:
Powertrain: Engine, transmission, differential, front and rear axles
Electronics: Computers, electronic components, electrical systems
Chassis: Suspension, steering, brake systems
Heating/Cooling: Air conditioning, heating and cooling systems
Honda Genuine Accessories: Audio and communication devices and accessories, navigational and security systems
The powertrain service contract covers:
Engine
Drive Axle
Transmission
Seals, Gaskets, Fluids
2021 Honda Civic Extended Warranties Available Now
If you didn't add a Honda Care service contract to your coverage when you first purchased your 2021 Honda Civic, you can purchase a contract from your local Honda dealership until your original warranty expires. In addition to component coverage, Honda Care offers:
Roadside assistance
Rental car reimbursement
Trip interruption reimbursement
Concierge services
Honda offers affordable payment plans when purchasing a Honda Care service contract separate from the vehicle.
Recalls
Last updated: 11/06/2022. See NHTSA.gov for up-to-date information on recalls.
2021 Honda Civic Powertrain Warranty
The Civic comes with a powertrain limited warranty that starts on the same date as the new vehicle limited warranty. The powertrain limited warranty is valid for the first five years of ownership or 60,000 miles. While under warranty, Honda will replace or repair defective powertrain components resulting from faulty materials or manufacturing. The following components are included:
Engine (including the cylinder head, intake and exhaust manifolds, and fuel pump)
Transmission and transaxle (including the torque converter, and all internal parts)
Front-wheel-drive system (including driveshafts, constant velocity joints, and front hubs and bearings)
Corrosion Perforation Warranty
Original owners can take advantage of a rust perforation limited warranty. This warranty is good for five years and has no mileage limit. Under the rust perforation limited warranty, Honda will repair or replace original body panels perforated by corrosion from the inside out. If defective materials cause rust that doesn't perforate, the damage is covered under the new vehicle limited warranty. The rust perforation limited warranty does not cover:
Surface rust on the underbody or any other part of the vehicle except body panels
Rust on body panels that have already been repaired or replaced
Body panel rust resulting from vehicle misuse or improper maintenance
Rust resulting from paint damage
Rust resulting from body panels immersed in water, mud, or corrosive chemicals
Paint matching for the entire vehicle
Air Conditioning Warranty
The air conditioning refrigerant is covered under the basic warranty for two years or 24,000 miles. The Honda Care vehicle service contract covers other air conditioning components if you purchase it. In some instances, the federal emissions warranty will cover air conditioner repairs.
Paint Warranty
There is no specific warranty for your Civic's paint. The basic warranty only covers problems resulting from a defect in materials or workmanship. It does not cover damage after the car left the factory, including damage that occurred during shipping.
Battery Warranty
This warranty is valid for 100 months and only applies to replacement batteries purchased from an authorized Honda dealership. For the first 36 months of the warranty, Honda will pay for the replacement battery and installation. After the first 36 months, Honda will issue a pro-rated credit towards the replacement battery purchase, but the owner is responsible for installation costs.
Tire Warranty
The original equipment tires are warranted by the tire manufacturer, not by Honda. If you suspect that faulty tires are causing performance issues, your local Honda dealership can determine if that's the case. The dealership can also put you in touch with a local tire manufacturer representative so that you can schedule warranty services.
Emissions Warranty
The Civic comes with a federal emissions warranty good for three years or 36,000 miles. In addition, the Clean Air Act requires coverage of the catalytic converter, engine computer, and onboard diagnostic system for eight years or 80,000 miles. If defective parts cause your Honda Civic to fail an EPA-approved emissions test, this warranty covers necessary repairs or replacements. The following parts are covered:
Catalytic Converter
Engine Computer
Crankcase Control System
Evaporative and Refueling Emissions Control Systems
Exhaust Gas Recirculation (EGR) System
Exhaust System
Ignition System
Fuel Injection System
OBD System
Transmission Control System
Intake Air System
Valve Control System
Air Conditioning System
Active Grille Shutter
Active Seat Ventilation
The warranty does not cover repairs if your Honda Civic fails the emissions test due to:
Abuse, alteration, or misuse of the automobile
Using leaded or non-approved gasoline
Normal wear and tear
For more information about Auto Warranties, you can check out this directory containing everything you need to know about Auto Warranties arranged by system. 
2021 Honda Civic Warranty Brochure/Booklet
Learn more about the 2021 Honda Civic warranty programs by downloading a copy of the warranty brochure.
2021 Honda Civic Warranty Brochure
FAQs
Here are some common questions Civic owners ask about the warranty.
If you are unsure, contact your local Honda dealership to find out which portions of your warranty still apply to your Civic. You will need to provide them with your car's VIN and its current mileage.
The Civic comes with a seat belt limited warranty good for 15 years or 150,000 miles. Under warranty, Honda will repair or replace any Honda seat belt that doesn't function properly during normal use.
You don't have to take your vehicle to a Honda dealership for warranty services if the vehicle isn't drivable and you're more than 50 miles away from the nearest Honda dealership. For emergency warranty repairs, contact Honda Customer Service, and a representative will arrange towing services.
At FIXD, our mission is to make car ownership as simple, easy, and affordable as possible. Our research team utilizes the latest automotive data and insights to create tools and resources that help drivers get peace of mind and save money over the life of their car.